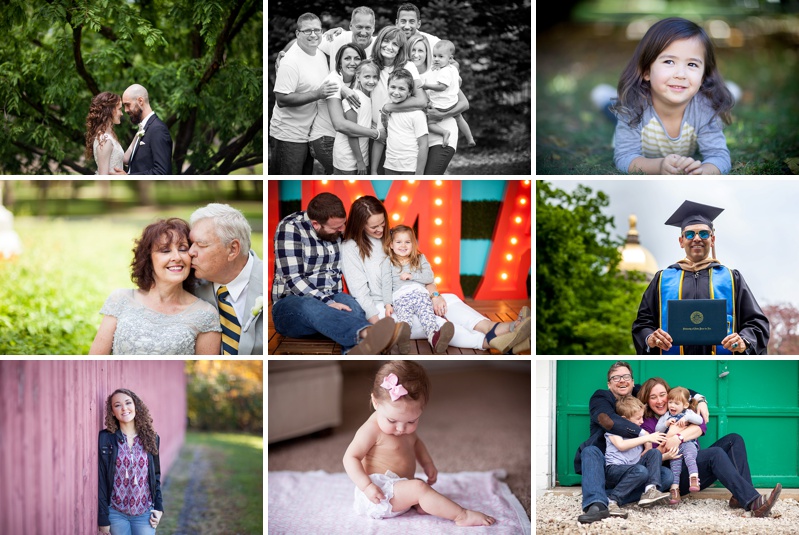 Jan 6
Getting married? Contact Kaity to book your photos with OMG today!
A new year is a good time to look back over the past 365 days to reflect on how things went and to make resolutions for the future. It's around this time of year when I feel simultaneously grateful for the work I get to do and energized to do things even better in the future. I always make a list of goals at the start of the year and this year I thought I would share them with all of you to hold myself accountable and to be honest with my biggest supporters: You.
I will make images that show my clients how much they love each other and how much they are loved. People tend to hire photographers to document big milestones or occasions. When they call up a photographer, they aren't necessarily thinking "I really want someone to SHOW me how loved I am" — but that's what I want to do. It's what I STRIVE to do.
I will make business decisions that align with my values and make OMG stronger and more able to serve my clients' needs. Owning a business is hard work… and after seven years of running OMG, I can tell you that it is still hard work. Not only am I trying to serve my clients, but I also need to make sure I am able to support myself financially and emotionally. This means accepting jobs that I am excited about and working with people that I know I can serve well. This means taking advantage of opportunities to grow OMG in new ways and building on its foundation.
I will take time to be creative and to try something new. It's easy for me to get lost in the day to day and settle for what's comfortable. But, in order to be a better photographer and business owner, I need to push my own boundaries and try new things and see things from different perspectives. I will be working on several new projects over the next year, both personal and professional, that will, hopefully, feed and strengthen my artistic side.
I will give back to my community financially and through service. My community continues to support me in ways that I will never be able to repay. From the people that hire me to the businesses I work with to a mayor that encourages small business growth, I am surrounded by a strong network of people that want me to succeed… and the least I can do is give back however and whenever I can.
Thank you to all of my clients from 2015! I absolutely loved working with you and I can't wait to document the next milestone in your lives. The year 2016 is going to be amazing and I can't wait to share it with all of you!
Love,
Kaity Fuja
Owner, Photographer
OMG Photography