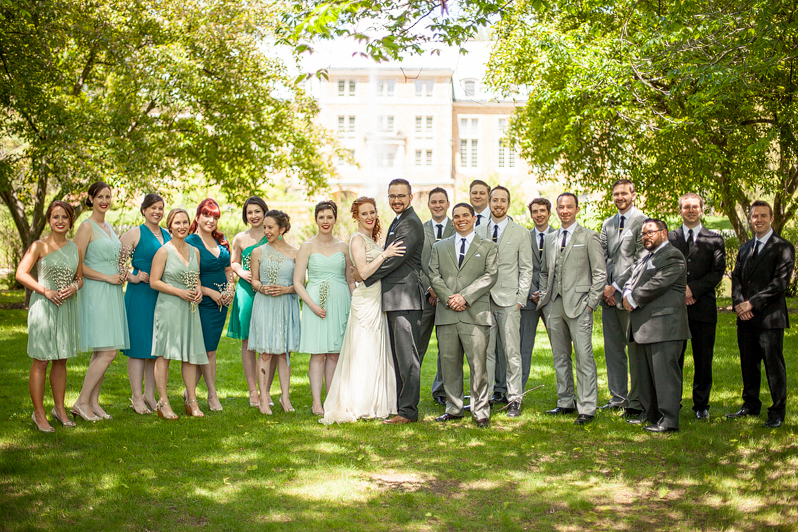 Jun 8
Getting married? Contact Kaity to book your photos with OMG today!
I met Catherine and Isaac for the first time just a few months after they had started dating. I was taking photos of Catherine with her nephew, Ian, and Isaac had tagged along on the trip from Chicago to South Bend to meet her family for the first time. It sounds silly, but even I knew at that point that these two were would eventually be getting married. They are just so great together. They complement each other's silliness. They comfort one another in times of sadness. They are thoughtful and loving and happy… they are an amazing couple. It was an honor to photograph their wedding.
Their wedding day was completely beautiful. From Cat's dress to the beautiful reception location and from Isaac's awesome Scrabble letter cufflinks to one wacky photobooth, the day went off without a hitch.
My Favorite Moments:
Seeing Ian (Catherine's nephew) walk her down the aisle, filling the big shoes of his grandfather (Cat's dad) who passed away in December; there wasn't a dry eye in the church.
The custom lockets carried by Cat, Ian, and Liz (Cat's sister and MOH) which contained photos of their father and a note that said "Walking with you always, especially today"; it was such a lovely reminder that their dad was with them.
Photographing Isaac and his brothers… they REALLY love hamming it up for the camera.
Listening to the incredibly thoughtful and moving speeches by the best man and matron of honor.
The awesome and silly photobooth!
Working with the most adorable little assistant (Ian) all day!
Thank you, Cat and Isaac, for letting me take part in your day. It was beautiful and filled with love and I wish you all the best.
Love,
Kaity