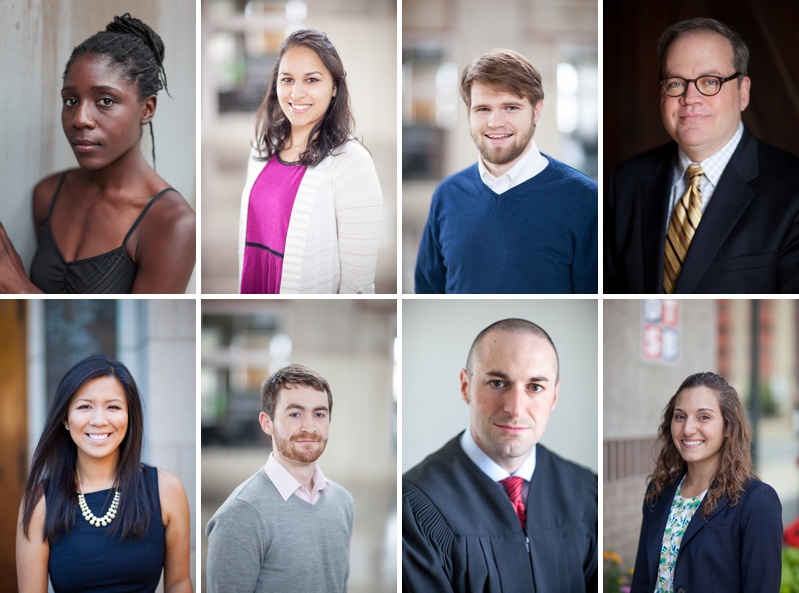 Jul 30
Need portraits? Contact Kaity to book your photos with OMG today!
I am thrilled to introduce today's guest blogger, Lisa Michaels, Career Consultant for Graduate Career Services at The University of Notre Dame. Lisa has graciously agreed to write a guest post about the importance of professional head shots. Whether you're a student entering the workforce for the first time or you've been working for years, an up to date head shot can help you stand out. Lisa is an expert at career consulting, so she definitely knows what she's talking about. From judges to yoga instructors to actors to therapists… the advice below can be applied to anyone looking to project themselves as a professional in their field!
---
Why Get a Professional Headshot?
By Lisa Michaels

As a consultant in the Graduate Career Services office at the University of Notre Dame, I'm often asked about what an individual can do to stay competitive in today's job market. My answer is quite simple: Give yourself an edge.
One way to do that is by creating a professional brand—and that includes your visual image. A headshot says something about you—whether or not it was taken by a professional photographer. Your brand is continually reinforced by what people see, hear and read. In today's world of social media, you can't afford NOT to use every advantage available. A professional photographer understands the nuances of lighting, posing and editing giving you an immediate competitive edge— and one that has a proven return on investment. Here's why:
People want to put a face with a name. Your headshot should encourage people to want to reach out to you.
When an employer looks at your profile, he/she is not only looking at education and experience, but they are also looking at who you are and how you portray yourself. They want to make sure that you are serious about professional quality and digital communications technology. And if you don't care about your own professional image, then why should a potential employer think that you will use any higher standards for their organizational image?
Students need to be perceived as COLLEAGUES and specialists—and not as STUDENTS—as they enter the professional world; a professional headshot accomplishes the goal. How do you want to be seen? Do you want employers to see you as a real professional with high standards, or are you satisfied with showing them your 'selfie mug-shot'?!
A good headshot will promote greater trust, interest and authenticity in your brand. When you consider that a LinkedIn profile with a professional headshot is 7x more likely to be viewed than those without, you begin to understand the importance of that first impression.
A professional photo is one of the most powerful aspects of your personal brand. It's a visual representation of your readiness to add immediate value to an organization. While some undergraduate students may be able to "get by" with a cell phone selfie, it is social media suicide for a serious professional.
A professional photographer has a trained artistic eye for posing their subjects in order to achieve the best image—you don't. Knowing what lighting looks best for a certain skin tone or face shape makes all the difference in the final product.
Our general advice, when it comes to LinkedIn and other social media platforms, is to get a headshot taken by a professional photographer. It conveys a level of confidence and sends the message that you've INVESTED in yourself because you know you're worth it.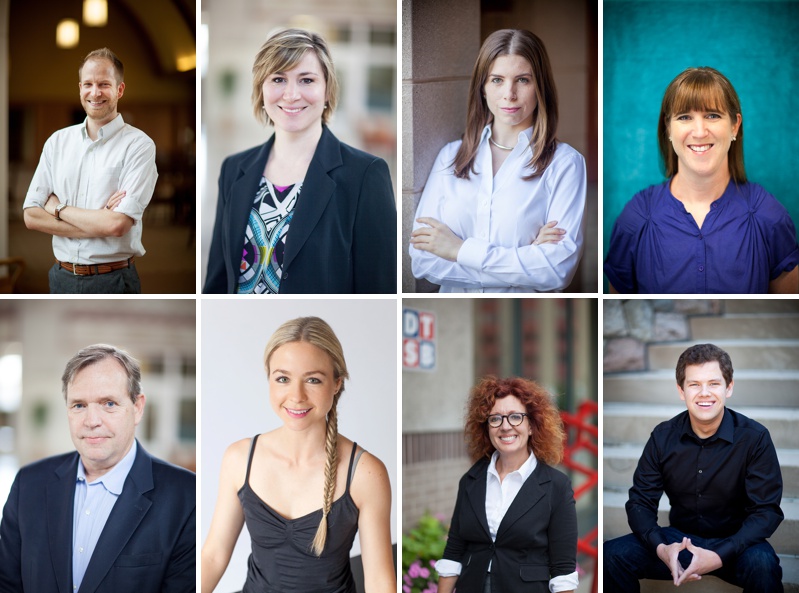 Employers want to know the face behind the name. They want to hire people they trust; you need to make sure that you look like someone they want to interview, work with and represent them in the world at large.
Bottom line? Don't underestimate the importance of a professional headshot. You want a photo to match your brand, to keep your image consistent and engaging, but most importantly, professional. Hiring a professional photographer will ensure that your headshot enhances rather than devalues your brand.