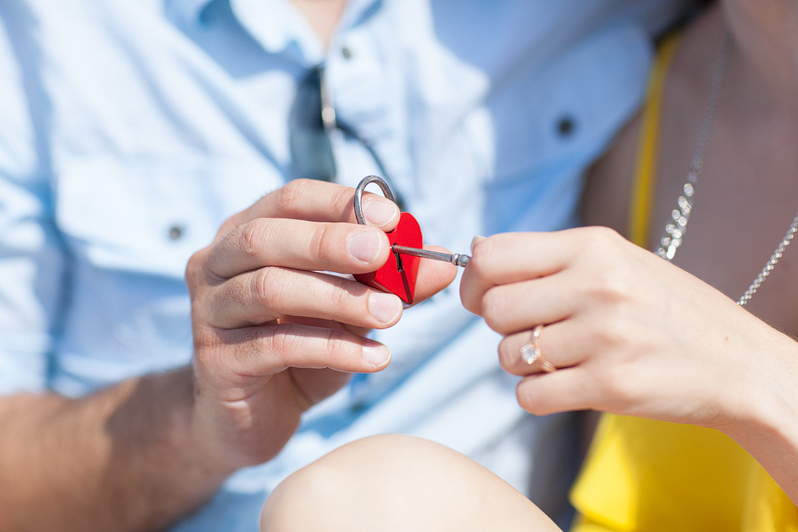 Jul 9
Oh Angela and Dan… I love you guys. I was SO excited when I found out you were engaged and completely thrilled when you asked ME to photograph your wedding. I really can't wait until next May!
You see, I've known Angela since I was going into my freshman year of high school and she's been a friend ever since. She's such an incredible person, so you know that Dan has to be just as great (and he really is). I love how happy they are together. They are always smiling and laughing.
This past weekend, we drove up to St. Joseph, MI for their engagement session. Dan is from St. Joe, so it was important to both of them to incorporate the town into their session and between the beach, the pier, and walking around Downtown, I think we did just that. We made sure to grab some photos of the lock and key Dan used when he proposed. (If you want to hear how he proposed, you should read Angela's blog!)
Congratulations, you guys! Love you both!